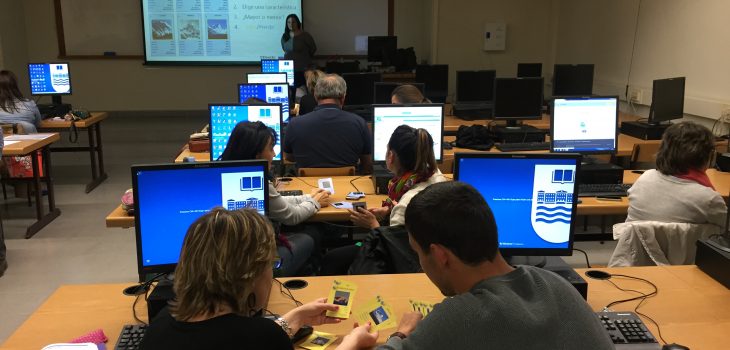 During the months of March and April, several meetings of professors were held at the University of Deusto to present the STEAM Decks project.
STEAM Decks is a European Project coordinated by the LearningLab team of the University of Deusto and with the collaboration of Fatima Educational Foundation, Bertha von Suttner Gymnasium, Scoala Ferdinand I, and Duchess France.
STEAM Decks provides a free access online platform where primary and secondary school students are able to develop declarative knowledge in a contextualized and meaningful way through a multiplayer and online card game.
During the presentation sessions of the tool the teachers were able to work with the online version of the platform and with the printed decks. Both modes of play, as well as the possibilities offered by the mobile app, have proved to be very interesting resources for teachers. The most valued feature of the application is that anyone can design their deck of cards and make those contents so difficult to memorize in their subject, work in a fun way.